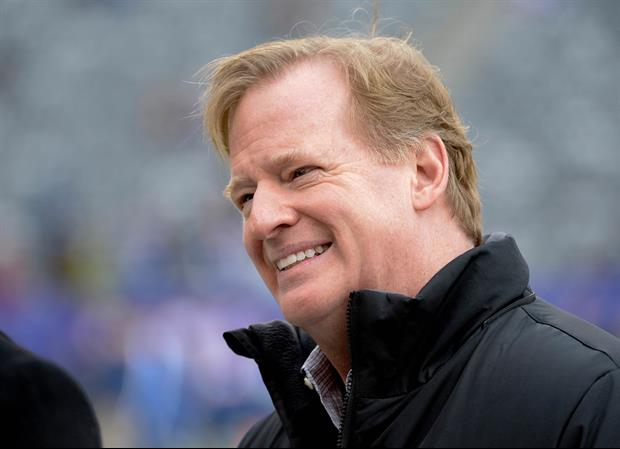 Robert Deutsch-USA TODAY
The extra point has been a topic of discussion for the last few years, with a few coaches voicing their opinion on the matter, saying we don't need it. Well, NFL Commissioner Roger Goodell has weighed in and addressed the topic during an interview with Rich Eisen on Monday. Per
NFL.com
...
quote:




---

"The extra point is almost automatic," Goodell said, via NFL.com. "I believe we had five missed extra points this year out of 1,200 some odd. So it's a very small fraction of the play, and you want to add excitement with every play.

"There's one proposal in particular that I've heard about. It's automatic that you get seven points when you score a touchdown, but you could potentially go for an eighth point, either by running or passing the ball, so if you fail, you go back to six."

Extra points -- with a 99.1 percent success rate since 2004 -- have become an afterthought. Unless you're up against Lawrence Taylor in Tecmo Bowl, there's virtually zero drama attached to the point after. Taylor's old coach Bill Belichick has often opined about about how unnecessary the extra point feels.

Goodell said "some issues" stand in the way of a change, asking: "Is that going to discourage people from going for two?"

---
Can we please give the kicker even less to do in a game?
Related:
Popular Stories