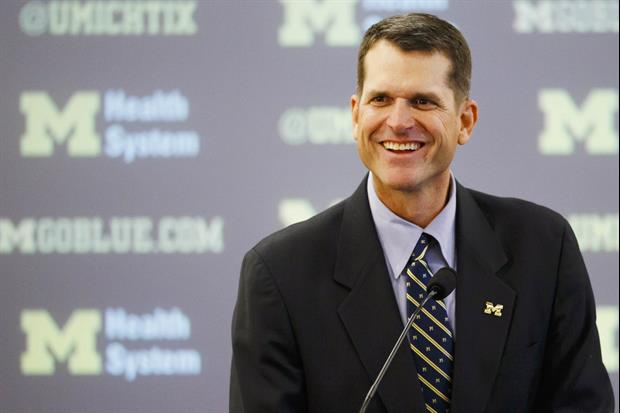 Rick Osentoski-USA TODAY Sports
It looks like coach Jim Harbaugh may be bringing back one of Bo Schembechler's old traditions. It's being reported that the Wolverines could be sporting these helmet stickers from back in the day this season...
He also wants to get rid of the Wolverines' "Legends" jerseys, which were worn under Brady Hoke. But according to Nick Baumgardner of MLive.com, nothing has been made official yet...
quote:




---

Is Jim Harbaugh bringing a few changes — and reintroductions — to Michigan's football uniform/helmet look in 2015?

Maybe.

But right now, nothing's been made official.

A Michigan spokesman said Monday that the school has nothing official to report on any uniform or helmet looks/changes for the 2015 season at this time.

---
Could be cool.
Related:
Popular Stories