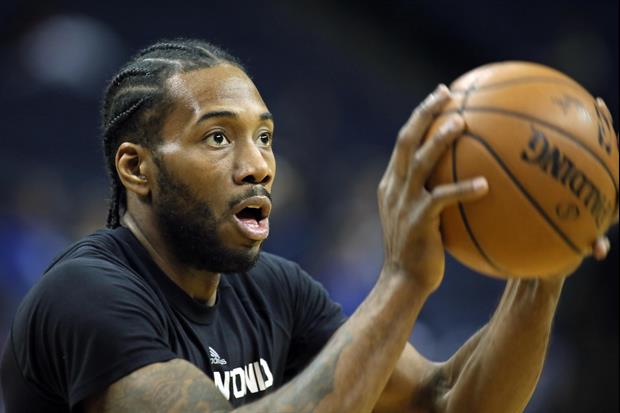 © Nelson Chenault-USA TODAY Sports
It looks like we'll hear a decision soon on where Kawhi Leonard will land, whether it be the Lakers, Clippers or Raptors. Here's how LeBron James pitched the Lakers to him...
quote:




---

From what I've heard, and I know you trust me with this just because I have these weird relationships, especially living out here in Los Angeles now. The Kawhi pitch, whether it is from the Lakers or LeBron, is this: LeBron is basically saying, 'Hey, this is going to be your team in two years.' I have heard this for years, but LeBron at one point wants to play with his son. And depending on when that happens, that is going to be his priority and that may not be with the Lakers. So, I don't know when that is going to be and that [is why LeBron is] willing to defer. LeBron is saying for the first time in his basketball life that he is willing to defer the style of play.

They are going to tell [Kawhi] anything he wants to hear. They are going to tell Kawhi, 'You can take all the last shots. We can run the offense through you.' And LeBron has a style of play that could, I'd say, adapt to another guy like that. Anthony Davis puts up massive numbers without being selfish so I could see it working.

---
Where do you think he lands?
(The Spun)
Related:
Popular Stories