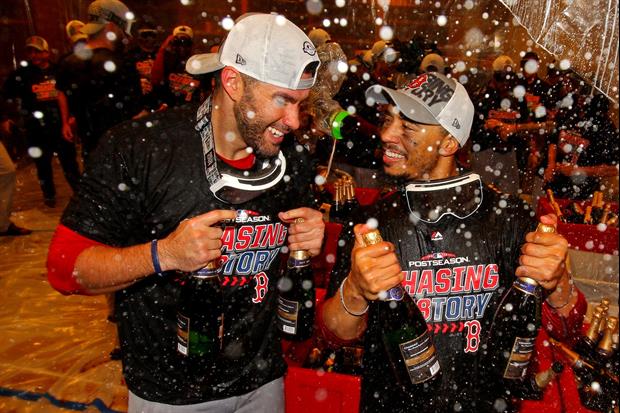 © Brad Penner-USA TODAY Sports
Is there a way to make this year's MLB season weirder? Yup. Apparently the league is not going to let teams have champagne or beer to celebrate postseason win. Per NY Post...
quote:




---

Still, MLB recognizes it can remove one vital element from any stadium celebration — alcohol. The teams supply it in celebratory moments and MLB is going to forbid its presence. MLB also can, to a large extent through the teams, control the clubhouse. To that end, the league is going to ask players to celebrate on the field and to mask up as soon as it's possible to do so. Commemorative shirts and caps are likely to be distributed in a way to limit contact with as many people as possible.

---
Lame.
(Barstool Sports)
Popular Stories