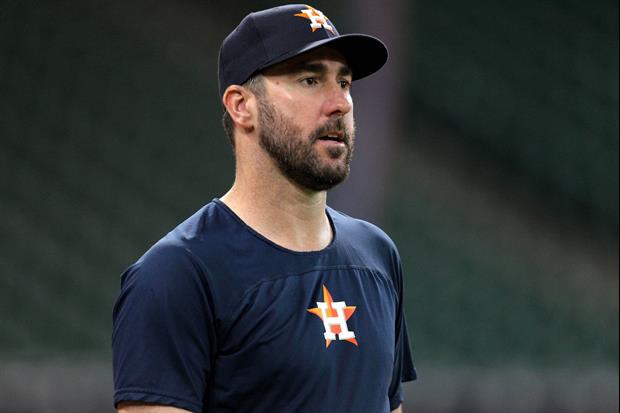 © Erik Williams-USA TODAY Sports
In an interview with ESPN's Jeff Passan, Houston Astros star Pitcher Justin Verlander gave his opinion on why home runs and offensive is so high this year in the MLB. And he wasn't afraid to go in hard on MLB Commissioner Rob Manfred while doing so...
quote:




---

"It's a f—ing joke," said Verlander. "Major League Baseball's turning this game into a joke. They own Rawlings, and you've got Manfred up here saying it might be the way they center the pill. They own the f—ing company. If any other $40 billion company bought out a $400 million company and the product changed dramatically, it's not a guess as to what happened. We all know what happened. Manfred the first time he came in, what'd he say? He said we want more offense. All of a sudden he comes in, the balls are juiced? It's not coincidence. We're not idiots."

---
Does he think the balls are being juiced?
quote:




---

"Yes. 100 percent. They've been using juiced balls in the Home Run Derby forever. They know how to do it. It's not coincidence. I find it really hard to believe that Major League Baseball owns Rawlings and just coincidentally the balls become juiced."

---
(The Big Lead)
Popular Stories