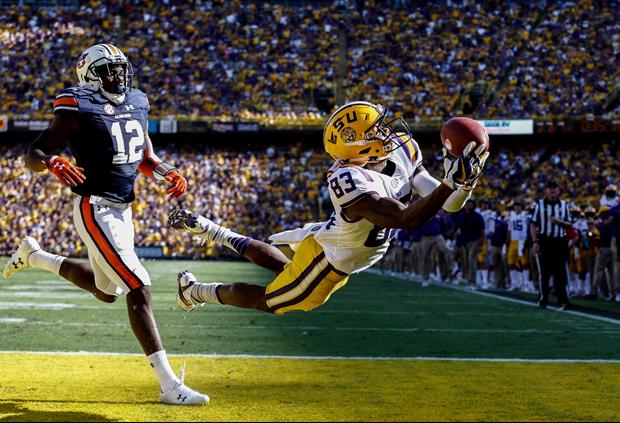 Derick E. Hingle-USA TODAY Sports
Per LSUSports.net: BATON ROUGE -- LSU overcame its largest deficit in an SEC game since 1979, rallying from a 20-0 hole with 20 unanswered points in the final 15:32 to knock off No. 10-ranked Auburn, 27-23, on a scorching Saturday afternoon in Tiger Stadium.
LSU redshirt freshman placekicker Connor Culp made a 42-yard field goal with 2:36 remaining in the game that gave the Tigers a 24-23 advantage and complete the comeback. Culp added another 36-yarder with 0:38 left to play that forced Auburn to play for a touchdown on its final desparate drive.
Complete Recap
Box Score
Related:
Popular Stories