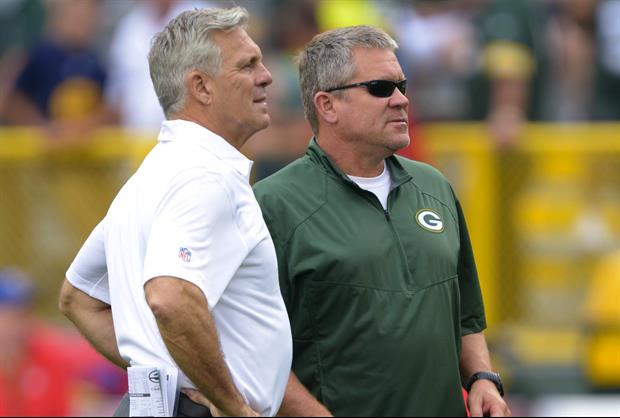 Kirby Lee-USA TODAY Sports
Update:
Original:
Multiple sources are reporting that former Florida and Illinois head coach Ron Zook is on LSU's radar as a possible defensive coordinator. Per
CoachingSearch.com:
quote:




---

LSU: Per source, Green Bay Packers assistant special teams coach Ron Zook is on LSU's radar for the defensive coordinator job. Zook is the former head coach at Florida and Illinois.

---
Rumors began to surface Thursday that two new names have emerged as possible candidates for the available DC job at LSU. It was said that one of the names was involved in the College Football Playoff Championship game on Monday and the other was currently involved in the NFL Playoffs.
Zook fits one of those criteria as the Green Bay Packers play the Dallas Cowboys in Sunday's divisional round playoff game.
Here is a look at Zook's coaching career from his Wikipedia
page
.
1978–1980: Murray State (DB)
1981–1982: Cincinnati (DC)
1983: Kansas (DC)
1984–1986: Tennessee (DB)
1987: Virginia Tech (AHC)
1988–1990: Ohio State (DB)
1991–1993: Florida (DC/DB)
1994: Florida (ST): F
1995: Florida (Assoc. HC/ST/S)
1996–1998: Pittsburg Steelers (ST)
1999: Kansas City Chiefs (DB)
2000–2001: New Orleans Saints (DC)
2002–2004: Florida (HC)
2005–2011: Illinois (HC)
2014–present: MGreen Bay Packers (asst. ST)
Related:
Popular Stories