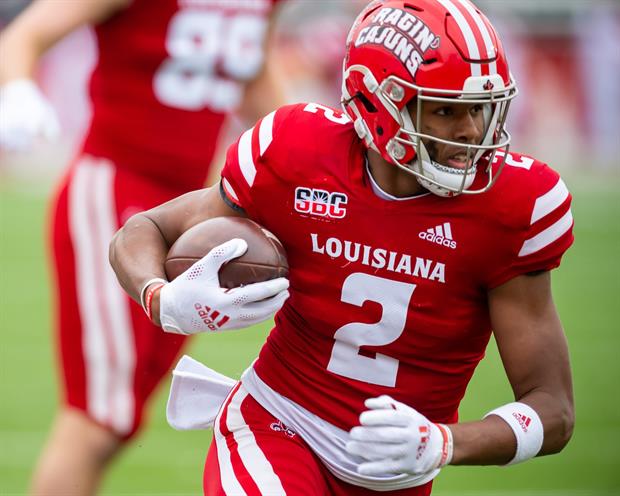 SCOTT CLAUSE/USA TODAY Network / USA TODAY NETWORK
The LSU coaching staff has extended an offer to ULL sophomore wide receiver Kyren Lacy.
Lacy, a 6-3, 213-pound receiver from Thibodaux, La., entered the transfer portal over the weekend.
He caught a team-high 28 passes for 364 yards and four touchdowns during his freshman season in 2020 and caught 22 passes for 304 yards and six touchdowns this past season.
Related:
Popular Stories