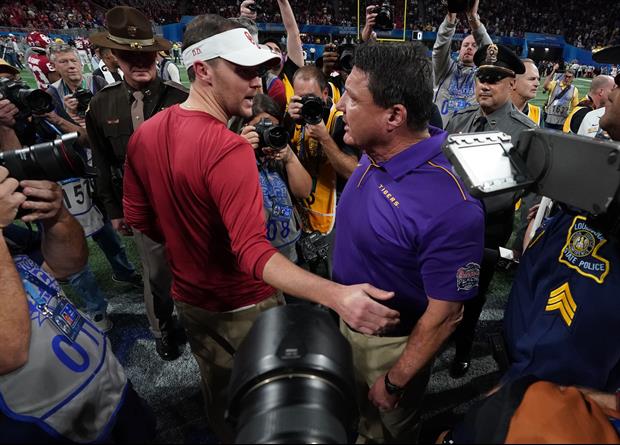 John David Mercer-USA TODAY Sports
It's no secret that Oklahoma head coach Lincoln Riley is being mentioned as a possible candidate to replace Ed Orgeron at LSU.
On Tuesday, Riley was asked about the LSU rumors and responded with this:
Riley, a native of Lubbock, Texas, has been at Oklahoma since 2015 when he was the offensive coordinator and quarterback coach under Bob Stoops. He was promoted to head coach in 2017 when Stoops retired.
In his four complete seasons as head coach, Oklahoma has won the Big 12 three times which resulted in trips to the College Football Playoffs. The Sooners, however, are 0-3 in those playoff games.
Riley, 38-years old, has an overall head coaching record of 54-9. Oklahoma is currently 9-1 this season.
Related:
Popular Stories