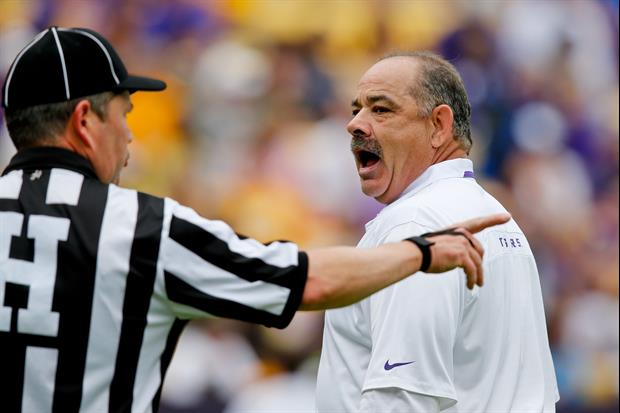 Derick E. Hingle-USA TODAY Sports
On ESPN's Mike & Mike radio show Wednesday morning, Texas A&M head coach
Kevin Sumlin confirmed that he was speaking with John Chavis
when his pool boy tweeted out that he was at Sumlin's house and saw him speaking on the phone.
Here is the original tweet, and Sumlin's response:
Image Link
The pool boy's tweet (Rusty McFarland - @mcfarlandrk8) was sent out around 2:38pm ET. LSU kicked off against Notre Dame in the Music City Bowl that same day at 3:00pm ET.
LSU's No. 8th ranked defense allowed 449 yards in the
31-28 loss to Notre Dame
. After the game, Chavis refused to answer questions about Texas A&M and said he was not distracted by anything prior to kickoff. Here is
video
of Chavis after the game.
Related:
Popular Stories