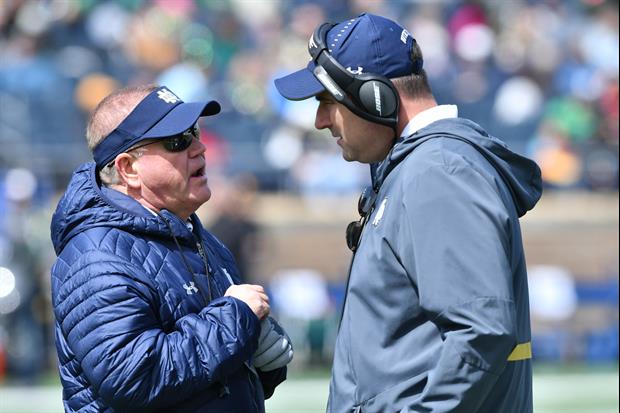 Matt Cashore-USA TODAY Sports
Longtime Notre Dame defensive line coach Mike Elston announced Wednesday night that he will be staying in South Bend.
Elston had previously worked under new LSU head coach Brian Kelly dating back to 2004 at Central Michigan and then moved on with Kelly to Cincinnati and Notre Dame.
Elston joins Notre Dame
offensive coordinator Tommy Rees
and
defensive coordinator Marcus Freeman
who will not be joining Kelly at LSU.
Related:
Popular Stories