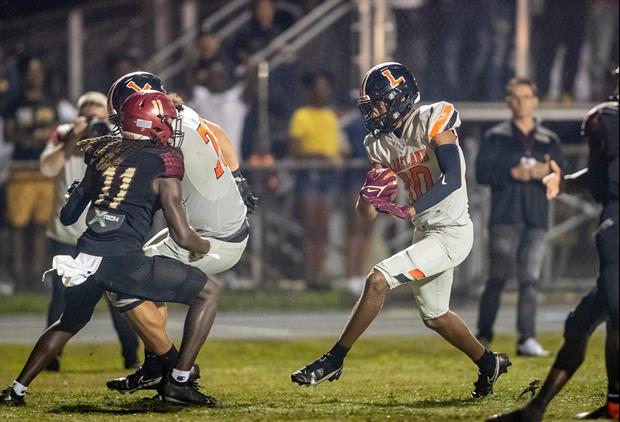 Ernst Peters /The Ledger / USA TODAY NETWORK
Four-star wide receiver Tyler Williams from Lakeland, Florida announced his top ten schools on Sunday and included LSU in the group.
His top schools are Alabama, Clemson, Florida, Georiga, LSU, Notre Dame, Ole Miss, Syracuse, Southern Cal, and USF.
The 6-5, 190-pound prospect is rated the No. 28 wide receiver in the country for the class of 2023, according to Rivals.
Popular Stories