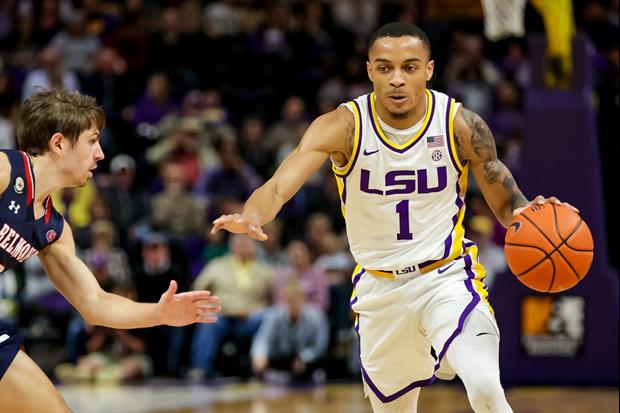 Stephen Lew-USA TODAY Sports
Multiple sources are reporting that LSU senior guard Xavier Pinson is entering the NCAA Transfer Portal as a graduate transfer.
Pinson played three seasons at Missouri before transferring to LSU. He will have one more year of college eligibility left due to the covid year waiver.
The Chicago native averaged 9.8 points, 2.4 rebounds, and 4.8 assists per game this past season.
He joins LSU freshman guard Brandon Murray who is
also entering the transfer portal.
Popular Stories