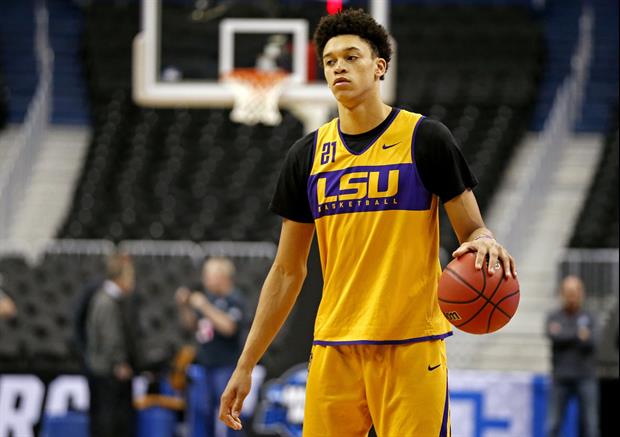 Amber Searls-USA TODAY Sports
LSU junior forward Courtese Cooper has been suspended from the team after he was arrested over the weekend for possession of a controlled substance, according to
The Advocate.
The arrest happened in Glendale Heights, Illinois, 15 miles from his hometown of Elgin.
quote:




---

LSU forward Courtese Cooper was arrested over the weekend near his hometown in Illinois and was booked with one count of possession of a controlled substance.

LSU is aware of the arrest and has suspended Cooper indefinitely from the team, citing athletic department policy. His bio page is no longer active on LSU's athletics website.

---
Cooper played in 11 games during the 2019-2020 season, averaging 5.5 minutes per game, 1.1 points, and 1.7 rebounds a game.
Popular Stories