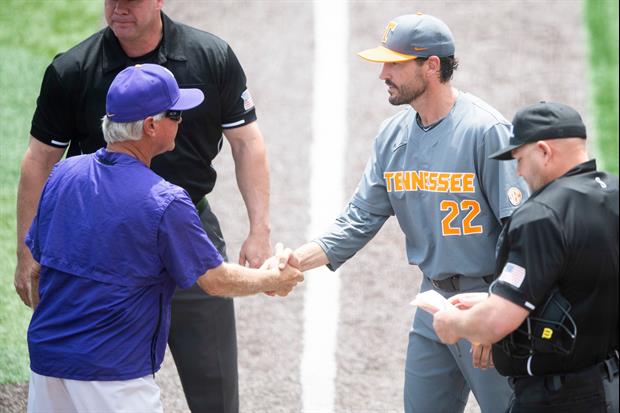 Brianna Paciorka/News Sentinel via Imagn Content Services, LLC
Tennessee head coach Tony Vitello spoke to the media after the Vols were eliminated from the College World Series on Tuesday and was asked if he has had any communication with LSU regarding their vacant coaching position?
Per
RockyTopInsider:
quote:




---

"No I've not, had zero. And I just made an idiot out of myself at least for all the masculine folks watching, by getting teary-eyed about these kids. That's where my focus has been. Like I said, the social life hasn't been existent for quite some time well before our opening-day game. Part of that is I want to do as good of a job for the school that gave me a chance. And I want to do as good of a job for a group that we thought could go pretty far."

---
What does it mean? Sound off in the comments.
Popular Stories