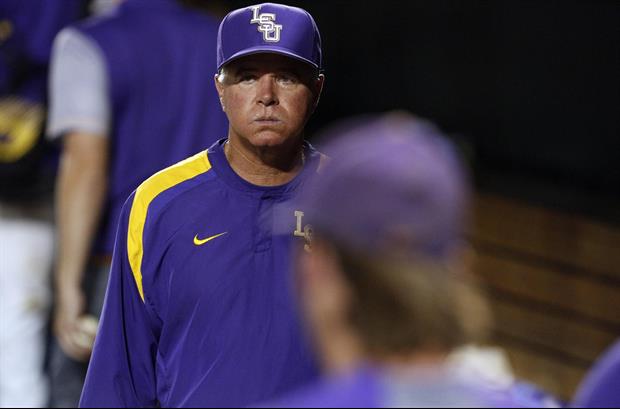 Bruce Thorson-USA TODAY Sports
LSU took a big step back in the College Baseball polls on Monday after being swept by Texas over the weekend.
LSU's overall record:
8-3.
Record last week:
1-3.
Click on the poll name to be taken to the full rankings. Updates to come throughout the day.
Collegiate Baseball:
No. 9 (LW: 1)
Baseball America:
No. 10 (LW: 2)
D1 Baseball.com:
No. 13 (LW: 2)
Perfect Game:
No. 14 (Last week: 1)
This Week's Schedule:
Wednesday, March 6 – HOLY CROSS, 6:30 p.m. CT (SEC Network+)
Friday, March 8 – CALIFORNIA, 7 p.m. CT (SEC Network+)
Saturday, March 9 – CALIFORNIA, 3 p.m. CT (SEC Network+)
Sunday, March 10 – CALIFORNIA, 12 p.m. CT (SEC Network+)
Popular Stories