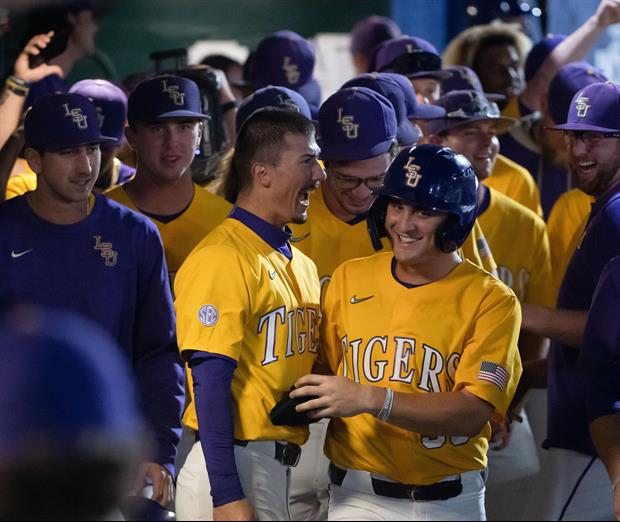 Gary Cosby Jr. / USA TODAY NETWORK
Per LSUSports.net: Freshman right fielder Josh Pearson hit a chopper back up the middle allowing freshman left fielder Josh Stevenson to score and lift the Tigers to a 7-6 victory in the winner's bracket game of the NCAA Hattiesburg regional Saturday at Pete Taylor Park.
LSU closer Paul Gervase (4-1) picked up his fourth win of the season after toeing the mound following the Tigers' four-run ninth inning to tie the ballgame. He tossed one inning and gave up no runs on no hits with one strikeout.
USM reliever Garrett Ramsey suffered the loss pitching 0.1 innings while giving up one run on a hit with a walk.
Complete Recap
Box Score
Popular Stories