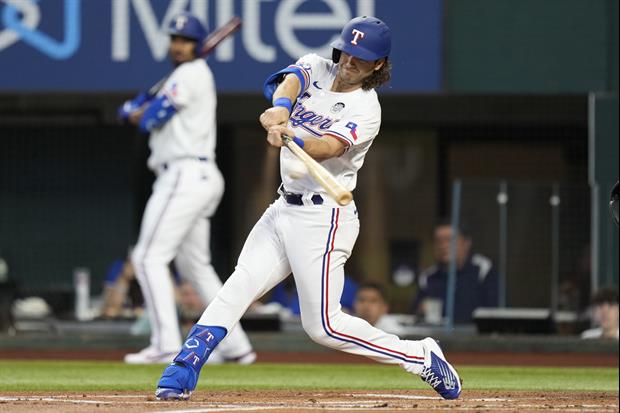 Jim Cowsert-USA TODAY Sports
BATON ROUGE, La. – Four former LSU players will participate in the 2023 Major League Baseball Playoffs that begin on Tuesday.

The former Tigers who are scheduled to be on active MLB playoff rosters include third baseman Alex Bregman of the Houston Astros, right-handed pitcher Kevin Gausman of the Toronto Blue Jays, right-handed pitcher Aaron Nola of the Philadelphia Phillies and infielder/outfielder Josh Smith of the Texas Rangers.

A total of 42 former Tigers have been a part of MLB playoff teams since 1990, and 13 former LSU players have been members of World Series Championship teams in that span, including Bregman, who has claimed World Series rings with the Astros in 2017 and in 2022.

Smith and the Rangers will open a best-of-three American League Wild Card Series against the Tampa Bay Rays at 1 p.m. CT Tuesday in St. Petersburg, Fla.

Gausman and the Blue Jays will begin their AL Wild Card Series at 3:30 p.m. CT Tuesday in Minneapolis versus the Minnesota Twins, and Nola and the Phillies face the Miami Marlins in Game 1 of their National League Wild Card Series at 7 p.m. CT Tuesday in Philadelphia.

Bregman will begin playoff action on Saturday in the American League Divisional Series, as the Astros received a first-round bye after winning the AL West Division title. The Astros will meet the winner of the Toronto-Minnesota Wild Card Series in the best-of-seven Divisional Series.
Popular Stories