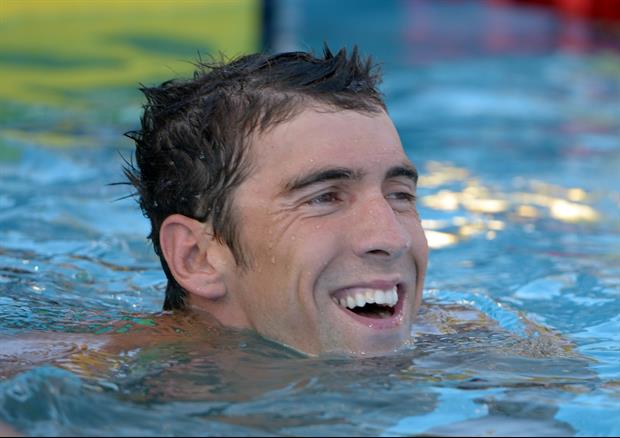 Kirby Lee-USA TODAY Sports
A woman named Taylor Lianne Chandler,
who claims to be dating
18-time Olympic gold medalist swimmer Michael Phelps, has recently revealed she was born a man. The two met on Tinder, imagine that, and claims she later met up with Phelps at his home to watch a Baltimore Ravens game...
quote:




---

"One thing led to the next, and we made love during halftime," Chandler explained, via Radar Online. "Later, we had sex again. The intimacy with him was amazing! It was the first time in my life that someone has made me feel like a true woman."

---
Chandler, 41, recently revealed on Facebook that she was born David Roy Fitch before changing her sex during her teenage years.
quote:




---

"I was never a man, never lived as a man. No one can say they knew me as a man or produce a photo of me as a man," she wrote on Facebook. "There are people that remember me as an androgynous child at times because of what was forced upon me."

"I am probably going to lose him because he is a brand that his team wants to protect and things since he went to rehab came to my attention that didn't put him or our relationship in the best light."

---
Image Link
Image Link
Image Link
Popular Stories