Copyright @2018 TigerDroppings.com. All rights reserved.
Sun God
LSU Fan
Member since Jul 2009
6169 posts

re: X-Men: Dark Phoenix EW Cover
Posted by Sun God
on 12/7/17 at 4:05 pm to Fewer Kilometers
Jennifer Lawrence is cute in a Chili's waitress kind of way
DMC86X
New Orleans Saints Fan
Member since Sep 2013
533 posts

ThoseGuys
LSU Fan
Burlington, NC
Member since Nov 2012
1057 posts

re: X-Men: Dark Phoenix EW Cover
Posted by ThoseGuys
on 12/7/17 at 4:35 pm to Fewer Kilometers
quote:




---

Disney will fix all of this.

---
I mean, they do own the characters, right? Fox has absolutely nothing to do with comics what so ever except the few properties they own movie rights for.
Marvel, and by extension Disney since they bought Marvel, actually created the characters and publish monthly comics about the characters with a team of writers, artist, and editors who oversee the characters.
Marvel published all the stories that Fox butchers as source material.
Then again maybe you like the movies Fox has came out with from their comics line. Maybe Daredevil & Electra and the Fantastic Four (all 3 of them) movies weren't actually that bad. Maybe Last Stand is just under appreciated like Wolverine Origins.
No, no they are all like Logan and Deadpool. Those are the rule, not the exception.
Next Disney should give Star Wars back to George Lucas that way we get another set of prequels.
RLDSC FAN
Southern Cal Fan
Rancho Cucamonga, CA
Member since Nov 2008
28441 posts

SoFla Tideroller
Alabama Fan
South Florida
Member since Apr 2010
12444 posts

re: X-Men: Dark Phoenix EW Cover
Posted by SoFla Tideroller
on 12/8/17 at 7:24 am to Sun God
That walking bag of moles is not good looking.
VinegarStrokes
Georgia Tech Fan
Georgia
Member since Oct 2015
4473 posts

re: X-Men: Dark Phoenix EW Cover
Posted by VinegarStrokes
on 12/8/17 at 7:48 am to ThoseGuys
quote:




---

I mean, they do own the characters, right? Fox has absolutely nothing to do with comics what so ever except the few properties they own movie rights for.

Marvel, and by extension Disney since they bought Marvel, actually created the characters and publish monthly comics about the characters with a team of writers, artist, and editors who oversee the characters.

Marvel published all the stories that Fox butchers as source material.

Then again maybe you like the movies Fox has came out with from their comics line. Maybe Daredevil & Electra and the Fantastic Four (all 3 of them) movies weren't actually that bad. Maybe Last Stand is just under appreciated like Wolverine Origins.

No, no they are all like Logan and Deadpool. Those are the rule, not the exception.

Next Disney should give Star Wars back to George Lucas that way we get another set of prequels.

---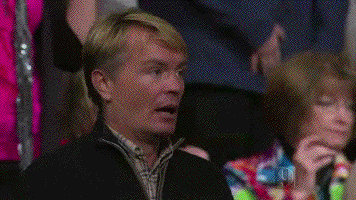 Back to top
Follow TigerDroppings for LSU Football News