LoneStarTiger
LSU Fan
Lone Star State
Member since Aug 2004
15403 posts

re: Ammo recommendation for pronghorn hunt
Posted by LoneStarTiger
on 6/30/22 at 8:28 pm to Pandy Fackler
The 180 and the 150 are remarkably close. The .300 Win Mag defies physics.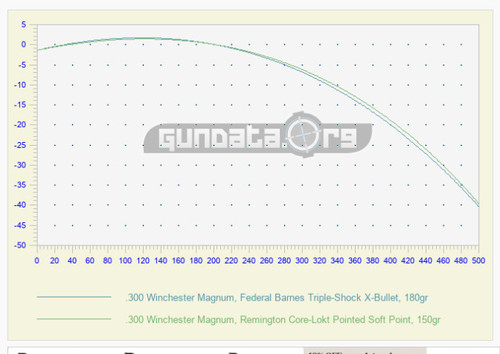 LoneStarTiger
LSU Fan
Lone Star State
Member since Aug 2004
15403 posts

Posted by LoneStarTiger
on 6/30/22 at 8:29 pm to DownshiftAndFloorIt
quote:




---

Buying a rifle is an option and you withhold that information this long? Wtf man

---
It's really not, but a baw can dream.
TigerOnThe Hill
Springhill, LA
Member since Sep 2008
6393 posts

Online

Posted by TigerOnThe Hill
on 7/1/22 at 10:30 am to LoneStarTiger
Full disclosure: I've only been on one pronghorn antelope hunt. It was a DIY private land hunt near Gillette/Wright, WY Having said that, I'd suggest the bullet that give you the best combination of accuracy and minimal bloodshot meat. The pronghorn antelope is not a particularly difficult animal to put down. I'd go so far as to admitting the 243 Win, something I don't normally recommend for deer hunting, is a fine antelope round. On my sole antelope hunt I killed 2 w/ a total of 2 shots, a buck at 225 yards and a doe at 275 yards. You can make the shots at antelope as far, or as near, as you want. If you're satisfied w/ a 400 yard shot hunting "safari style" from the backend of a pick up truck on day 1 at running antelope w/ 12" horns, go ahead and bang away. OTOH, if you're patient and can stalk your antelope, you'll get a much more manageable shot (and probably a better trophy). If you're going to harvest a doe, be sure you learn the different between the two as does will also have horns, albeit much smaller. Optics are very important, including a nice spotting scope w/ a window mount and tripod. No, the $60 Barska you can get free for ordering a $150 Simmons scope is not what you want. Get a reliable bipod (a low or mid height Harris is fine). Learn to shoot off your backpack. Bring a nice rangefinder. The natural tendency on the prairie is to overestimate the range. Be patient as you're going to see LOTS of pronghorns. Learn the difference between 12" routine horns and a 14.5" trophy. Practice at long distances and learn the trajectory of your gun while realizing you can most likely get a closer shot. Remember the wind blows strong on the prairie so that wind drift will most likely cause more problems than bullet drop.
Almost forgot to mention what gun I used....a 14" Thompson/Center Contender handgun in 6.5 JDJ w/ a 120 gr Ballistic Tip @ 2450 fps (a ballistic twin to the 6.5 Grendel rifle) w/ a 2.5-7X handgun scope.
Good luck.
I expect you to have a wonderful time. Keep us updated.
jgthunt
LSU Fan
Walker
Member since Feb 2010
2276 posts

Posted by jgthunt
on 7/1/22 at 9:19 pm to LoneStarTiger
I'm most likely bringing my 26 Nosler with 140gr AB.
Back to top