McGregor
Alabama Fan
Member since Feb 2011
3447 posts

The Gulf of Mexico- A Maritime History (John Sledge)
Posted by McGregor
on 2/7/20 at 12:59 pm
0
0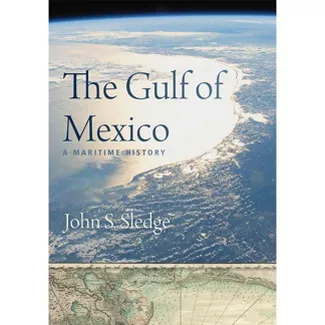 info
Anyone read this? came out in 2019, great book. Sledge's Dad wrote With the Old Breed (that the show The Pacific on HBO was based on) and China Marine.
Sledge provides a nice history of the gulf of mexico, how it was founded and everything that makes up its history and culture.
It would be a good fit for most around this site.
This post was edited on 2/7 at 1:03 pm
ecb
LSU Fan
Member since Jul 2010
5154 posts

Wasp
LSU Fan
Off Highland rd.
Member since Sep 2012
1294 posts

Online

BlackCoffeeKid
LSU Fan
Thibodaux/Baton Rouge
Member since Mar 2016
5902 posts

Online

re: The Gulf of Mexico- A Maritime History (John Sledge)
Posted by BlackCoffeeKid
on 2/10/20 at 7:51 am to McGregor
Purchased. Wish it was available in paperback though.
VOR
New Orleans Pelicans Fan
Lap of Luxury
Member since Apr 2009
59740 posts

Back to top
Follow TigerDroppings for LSU Football News