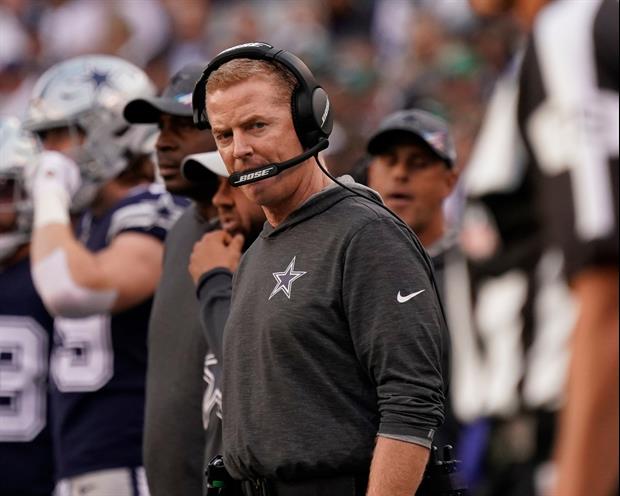 © Robert Deutsch-USA TODAY Sports
Somehow the Dallas Cowboys are 3-3 and in first place of their division. However, you can tell the team is frustrated after losing to the terrible New York Jets on Sunday. Evidence of that from yesterday's game was when players were leaving the field refusing to high-five head coach Jason Garrett...
This has to be Garrett's last season, right?
(The Spun)
Related:
Popular Stories