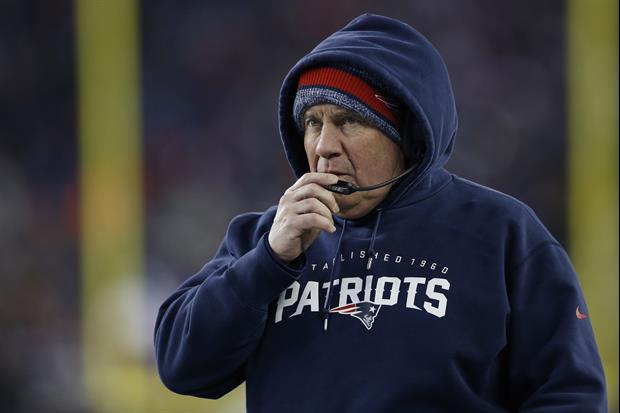 Greg M. Cooper-USA TODAY Sports
Baltimore head coach John Harbaugh was not very happy about a formation that the Patriots were using to beat the Ravens on Saturday. The formation involved four offensive linemen with a pass-catching running back as an ineligible receiver. The officials say the formation was legal and according to Peter King, it was reminiscent of one that Alabama ran on Nov. 8 against LSU...
quote:




---

On Nov. 8, on the first snap of overtime against LSU, Alabama lined up four offensive linemen in their usual spots but with a tackle, Cam Robinson, split out wide right, having declared himself to the referee an ineligible receiver before the snap, with a wide receiver to the right of him. A backup lineman, Brandon Greene, was in the left tackle slot, but he was actually an eligible receiver because Robinson, wide right, was not. At the snap of the ball, Robinson stepped back from the line and held his hands up for the ball, continuing the ruse. Greene lumbered up the left seam, and quarterback Blake Sims hit him with a pass. Gain of 24, to the LSU one-yard line.

---
Bill Belichick and Nick Saban are good friends, so it makes sense if they are trading plays like old recipes.
Related:
Popular Stories