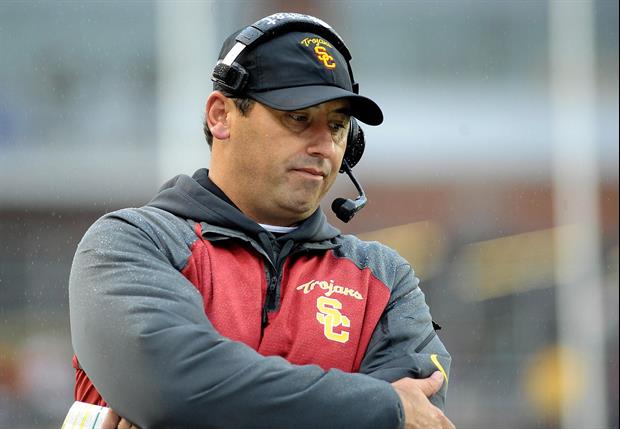 James Snook-USA TODAY Sports
USC head coach Steve Sarkisian publicly apologized for his inappropriate behavior at the school's Salute to Troy event Saturday night and suggested that a mixture of alcohol and medication were partly the cause for his actions.
Per
ESPN
:
quote:




---

"I took medication. I mixed it with alcohol," Sarkisian said. "[Not a lot], and I responded in a way that was not acceptable for me or the university."

Sarkisian slurred his words and used profanity as he addressed a crowd of an estimated 2,500 people, which included his players, the coaching staff, past players, fans and donors.

---
Sarkisian went on to say that he does not have a drinking problem but will go to treatment and will not drink alcohol for the remainder of the season.
In addition, alcohol has been banned from the coaches' locker room.
Related:
Popular Stories