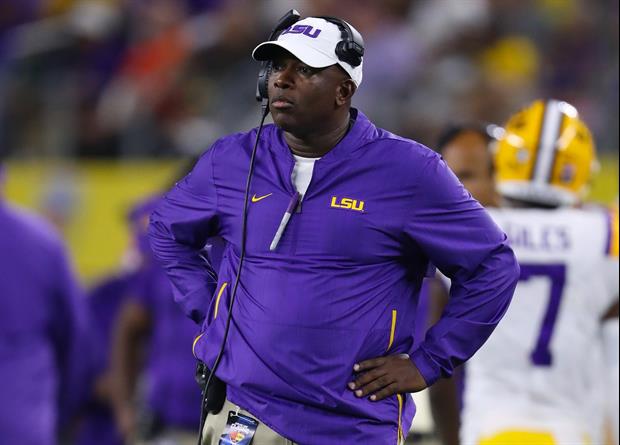 Matthew Emmons-USA TODAY Sports
Brody Miller with The Athletic is reporting that LSU wide receiver coach Mickey Joseph has turned down an offer from Nebraska where he would be named passing game coordinator and associate head coach.
Joseph, a native of New Orleans, played quarterback at Nebraska from 1988–1991. He has been on LSU's staff since 2017 and is one of the top recruiters on Ed Orgeron's staff.
Related:
Popular Stories