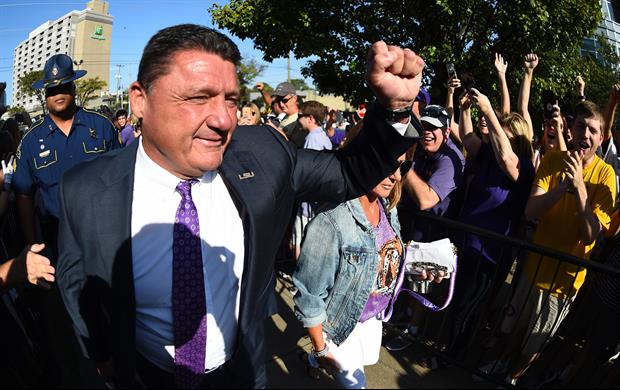 Christopher Hanewinckel-USA TODAY Sports
The wait is over. LSU Football is finally here.
The Tigers will begin the 2021 season at UCLA in the Rose Bowl this Saturday. Kickoff is set for 7:30 PM CT and the game will be televised on FOX. How do you see the game unfolding?
Line:
LSU -2.5
O/U:
65
What will be the outcome of the LSU/UCLA game?
LSU wins by 10-19 points
54.7%
LSU wins by less than 10 points
23.3%
LSU wins by 20+ points
15.1%
UCLA wins by less than 10 points
3.9%
UCLA wins by 10-19 points
1.8%
UCLA wins by 20+ points
1.2%
Total votes: 2496
•
Poll Closed
Related:
Popular Stories