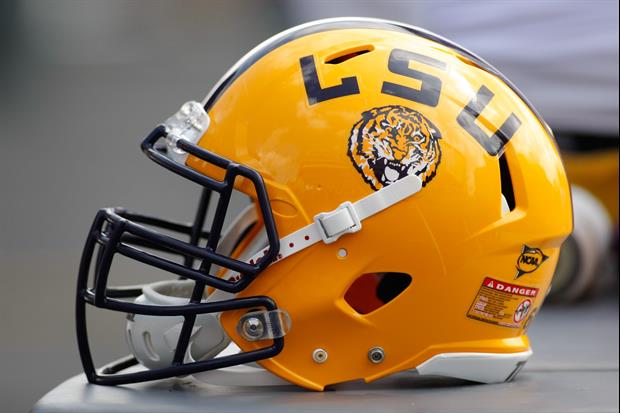 Brett Davis-USA TODAY Sports
LSU ATHLETIC COMMUNICATIONS

For Immediate Release - January 27, 2021

AUSTIN THOMAS NAMED LSU FOOTBALL GENERAL MANAGER
BATON ROUGE – Austin Thomas has been named the general manager for the LSU football team, head coach Ed Orgeron announced on Wednesday.
Thomas returns to LSU after spending the 2020 season as senior associate athletic director for football at Baylor. Thomas previously spent five years with the Tigers from 2013-17.
"My family and I are humbled and excited to return to Baton Rouge and for the opportunity to serve as the general manager for the LSU football program," Thomas said. "We are forever grateful to Coach Orgeron, Scott Woodward, the LSU administration and the entire LSU community for this opportunity and for welcoming us with open arms.
"I am greatly looking forward to working and growing alongside Coach Orgeron, the LSU coaching staff, players and support staff to accomplish our goals as an organization. I feel blessed to serve this great University, the state of Louisiana and its wonderful people on a daily basis. I do not take this responsibility lightly and I look forward to upholding the 'LSU Standard of Performance' in order to make Louisiana proud of its flagship institution. Geaux Tigers!"
As LSU's general manager, Thomas will work directly with Orgeron on the day-to-day operations and management of the program.
"It's great to have Austin back with us," Orgeron said. "He's going to do an outstanding job with the day-to-day operations of our program. He's bright, understands what it takes to be successful at the highest level of college athletics and will work closely with me to ensure that everything we do is geared towards winning more championships."
Thomas' first stay at LSU came from 2013-17 serving as a staff member before being elevated to general manager by Orgeron in 2016. At the time of his promotion, Thomas was the first general manager in the history of the Southeastern Conference and one of only two with that title in college football.
In his first two seasons at LSU, Thomas helped the Tigers claim back-to-back top five signing classes in 2014 and 2015, which included signing the nation's top overall player in 2014. He was named the Personnel Director of the Year in 2015 and a finalist for the award in 2014.
Thomas served as the associate athletic director for football personnel at Texas A&M for two years in 2018-19.
Considered one of the top personnel managers in all of college football, Thomas also held off-the-field roles at USC and Tennessee. He has worked closely with NFL personnel at each of his stop in college football to maximize the opportunity for his program's student-athletes at the next level.
Thomas is married to the former Brittney Piper. The couple has two sons, Paul Austin III and Paxton Ace.
Related:
Popular Stories