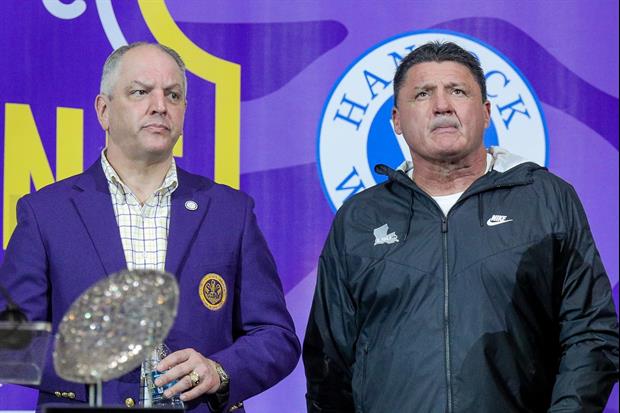 Stephen Lew-USA TODAY Sports
Louisiana Governor John Bel Edwards spoke to reporters on Tuesday about a variety of topics, with one being the fan capacity inside Tiger Stadium this upcoming season.
According to Edwards, they are leaning towards 25% capacity which would put them in the ballpark of 25,000 fans. Most of the other schools in the SEC are also in the 20-25% range.
Related:
Popular Stories