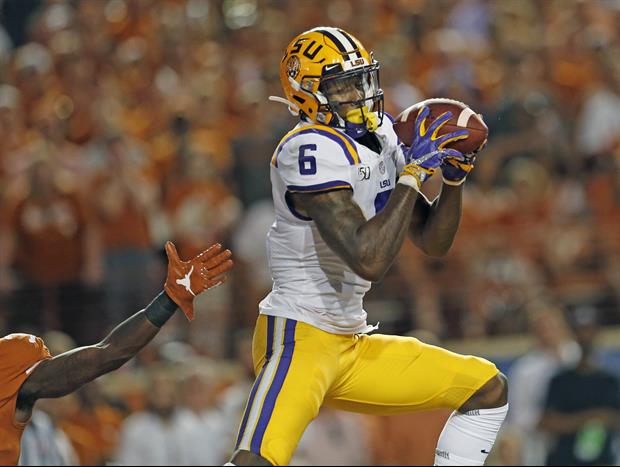 Ronald Cortes-USA TODAY Sports
During his weekly radio show Wednesday night, head coach Ed Orgeron said that wide receiver Terrace Marshall is ahead of schedule on his return from surgery and is out of his medical boot.
Marshall, a sophomore from Bossier City, Louisiana, suffered a foot fracture vs. Vanderbilt on September 21 and had surgery the following day.
Orgeron said last week that he is hopefull Marshall can return later this season.
MORE:
Tidbits From 'The Ed Orgeron Radio Show' On Wednesday, October 2
Related:
Popular Stories