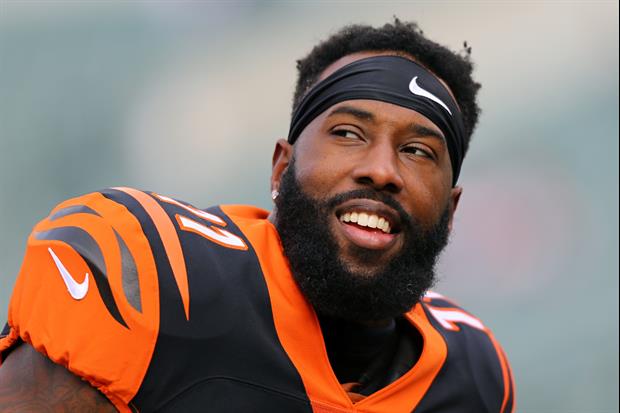 Aaron Doster-USA TODAY Sports
Former LSU wide receiver and NFL veteran Brandon LaFell has been granted his release by the Cincinnati Bengals according to mulitple reports. Per
NFL.com:
quote:




---

"We have been lobbying for his release for some time now and appreciate the Bengals granting our request," LaFell's agent Jonathan FeinsodFeinsod said.

LaFell spent the past two seasons as the No. 2 receiver in Cincinnati, compiling 1,410 yards on 96 receptions with nine total touchdowns.

The 31-year-old entered training camp battling for playing time with several younger receivers. Bengals coach Marvin Lewis noted this week LaFell was "feeling the heat" from other wideouts.

---
The Houston, TX native played at LSU from 2005-2009 and was on the 2007 National Championship team.
LaFell will be free to sign elsewhere once the transaction goes through and could likely end up back with his former team, the New England Patriots, who are looking to add wide receiver depth. LaFell won a Super Bowl with the Patriots in 2014.
Related:
Popular Stories