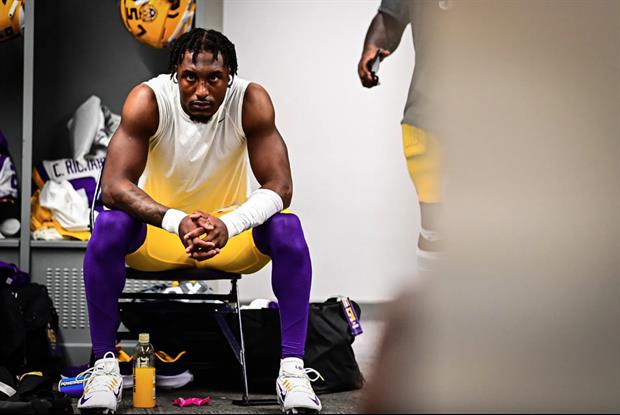 LSU Sports Photography - Gus Stark
Brian Kelly spoke with reporters after practice on Thursday and provided updates on several players that have been dealing with injuries.

Cornerback Sevyn Banks will play Saturday's vs. Mississippi State after missing the first two games of the season, Kelly said.

The Ohio State transfer suffered a hip injury that forced him to miss the last three games of the 2021 season for the Buckeyes. Kelly said his rotation into the secondary will be dependent on how he feels out there and "how much rust he has on him."

Starting cornerback Colby Richardson had a mild thigh contusion from the Southern game but practiced all week and responded well. "He's good to go," Kelly said.

Freshman defense end Quency Wiggins had a Lisfranc sprain, and he's not quite at full health, but he'll make his LSU debut this weekend on special teams. He's 85% and should be close to 100% next week.

Kelly also said offensive lineman Xavier Hill is available to play this weekend and will be in the rotation. Would work at one of the guard positions.
Related:
Popular Stories