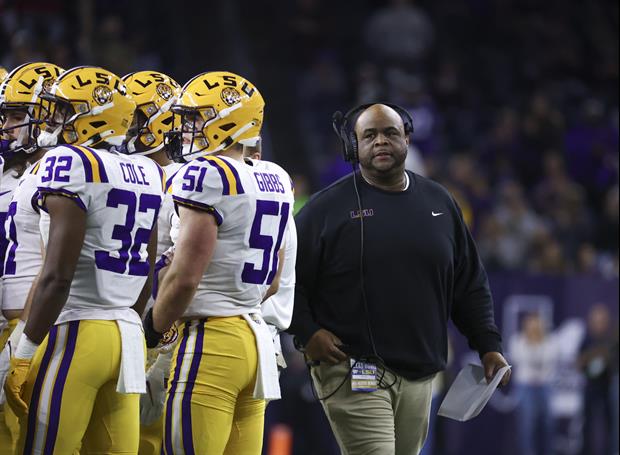 Troy Taormina-USA TODAY Sports
LSU coach Brian Kelly introduced his new offensive coaches on Thursday, which included offensive line coach Brad Davis, who Kelly retained from the previous staff.
After Ed Orgeron coached his final game at LSU, Davis took over as interim head coach to keep the team together and prepare for the Texas Bowl. Coach Kelly had nothing but high praise for the work that Davis did during that time.
Related:
Popular Stories