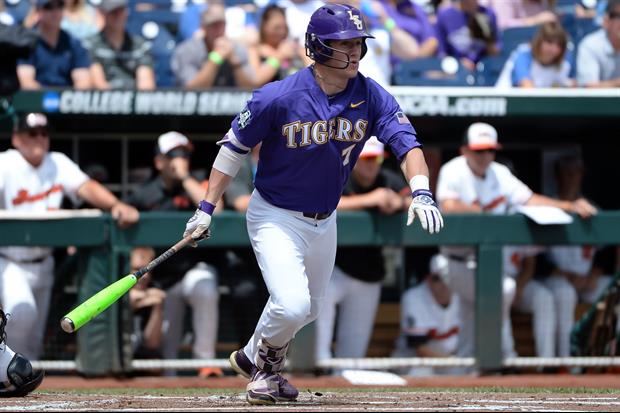 Steven Branscombe-USA TODAY Sports
Former LSU Baseball player Greg Deichmann is getting called up by the Chicago Cubs for tomorrow's game vs. the Chicago White Sox at Wrigley Field, according to a TigerDroppings source.
Deichmann, a native of Metairie, LA played at LSU from 2015-2017 and was selected by the Oakland Athletics in the second round, 43rd overall, of the 2017 MLB Draft.
The Cubs acquired the former LSU outfielder two weeks ago when they traded pitcher Andrew Chafin to the Athletics for Deichmann and Daniel Palencia.
Deichmann was scratched from Thursday night's Iowa Cubs lineup.
Popular Stories