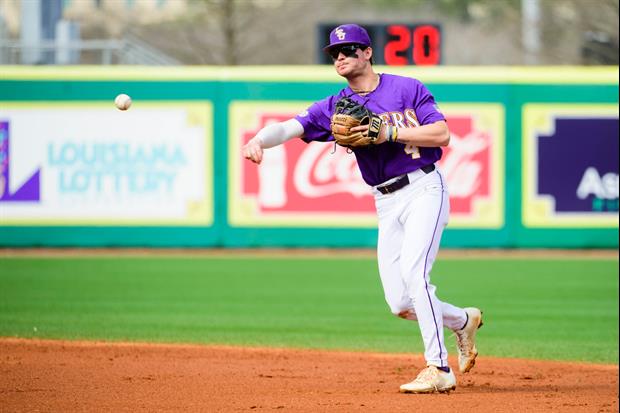 LSU Athletics Photography
Per
LSU Sports:
Texas A&M scored four runs in the top of the ninth inning to break a 7-7 tie Saturday night, as the Aggies posted an 11-7 win over LSU in Alex Box Stadium, Skip Bertman Field.
Texas A&M improved to 12-6 overall, 2-0 in the SEC, while LSU dropped to 14-5 overall and 0-2 in conference play.
The teams meet in Game 3 of the series at 2 p.m. CT Sunday in a contest that will be televised on the SEC Network and may be heard on affiliates of the LSU Sports Radio Network.
Complete Recap
Box Score
Popular Stories