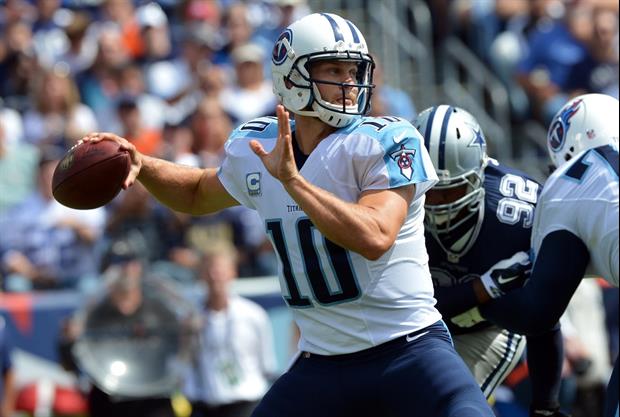 Don McPeak-USA TODAY Sports
Former-Tennessee Titans' QB Jake Locker has announced his retirement at the age of 26...
quote:




---

"I am retiring from football after much reflection and discussion with my family," Locker said in a statement obtained by NFL Media Insider Ian Rapoport. "I will always be grateful for having had the opportunity to realize my childhood dream of playing in the NFL and for the lifelong relationships I developed because of that experience.

"Football has always played a pivotal role in my life and I love the game, but I no longer have the burning desire necessary to play the game for a living; to continue to do so would be unfair to the next organization with whom I would eventually sign. I realize this decision is surprising to many, but I know in my heart that it is the right decision and I look forward to spending more time with my family and pursuing other interests."

---
Locker was the Tennessee Titans' No. 8 overall pick in 2011 and never played an entire NFL season. He'll end his career with just 30 NFL career appearances.
Related:
Popular Stories