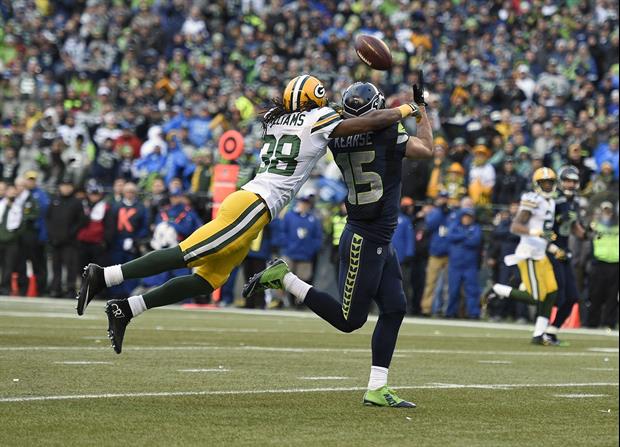 Kyle Terada-USA TODAY Sports
Scott Shelton, an unemployed father of two, says he has been offered upwards of $20,000 by a sports memorabilia dealer for the game-winning football Seahawks WR Jermaine Kearse threw into the stands after scoring on Sunday. Instead to he wants to return the ball to Kearse in exchange for Super Bowl tickets...
quote:




---

"My phone rings, and it was Jermaine! Jermaine Kearse, you know? The Man!" Shelton said incredulously. "We were just talking about the game. He told me he wanted to trade his game helmet signed by the team and his jersey, for the ball. And then he asked me what (else) I wanted for the ball. And I said 'honestly, it would be nice to go see you guys whip New England in the Super Bowl.' So he's going to see what he can do about that. But I told him I wouldn't give it up unless it was going to him. I wouldn't want anyone else to have it."

---
But hold on. So if Kearse does hook him up with a Super Bowl tickets and trip, Shelton needs to be back to Seattle in time to turn himself in for a jail term at 2:00pm the day after. Yep.
Related:
Popular Stories