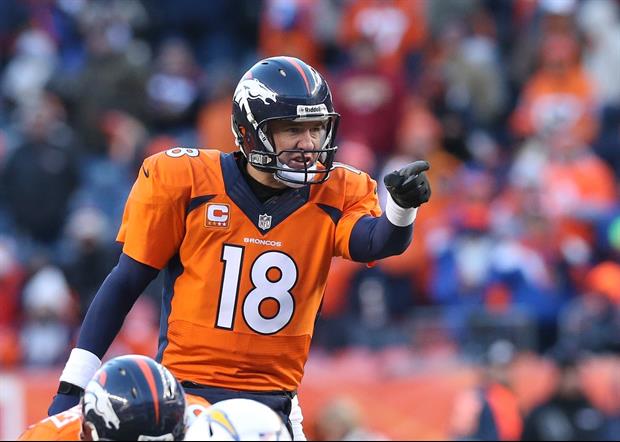 Matthew Emmons-USA TODAY Sports
Denver Broncos QB Peyton Manning was voted the Most Respected Player by his peers. Per ESPN...
quote:




---

As part of ESPN's NFL Nation Confidential survey of more than 320 players, the questions were asked, "If you had to start a team with one player, whom would it be?" and "Which player do you respect the most?"

And (Peyton) Manning was the top choice for both.

---
Here is what Manning had to say:
quote:




---

"I don't know about all of the votes, or how it was done, but I certainly appreciate those players ... feeling that way."

"I think team success is the No. 1 thing, and that's about the time you put in, the work you put in as a team to reach goals, to execute, to put yourselves in position. I guess I've always felt like individual things are nice and you're thankful, but the success of your team, that's what is at the heart of everything."

---
Complete Story
You agree?
Related:
Popular Stories