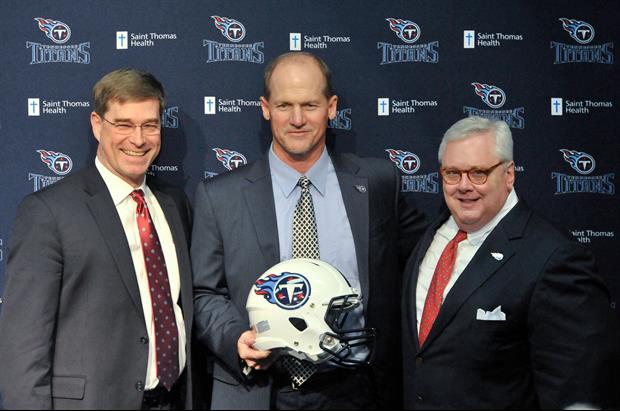 Jim Brown-USA TODAY Sports
According to ESPN
, Ken Whisenhunt has accepted an offer to become the Tennessee Titans head coach. Whisenhunt interviewed on Thursday night with the Detroit Lions, Friday with Tennessee Tittans, and Saturday with the Cleveland Browns, but ultimately worked out a deal with the Titans.
quote:




---

Whisenhunt was completing his duties Monday as the San Diego Chargers' offensive coordinator after the team was eliminated Sunday in the AFC divisional round by the Denver Broncos. The Detroit Lions had planned to send their team plane to San Diego but sources say Whisenhunt asked them to put those plans on hold until he was finished with his season-ending business with the Chargers.

Once he was finished, Whisenhunt strengthened his bond with the Titans as talks moved toward a potential deal. Earlier Monday, Titans CEO Tommy Smith brought Bengals defensive coordinator Mike Zimmer to Houston for a second interview.

---
Prior to being the offensive coordinator for the Chargers, Whisenhunt was head coach of the Arizona Cardinals from 2007 to 2012 and led the Cardinals to their first Super Bowl appearance in franchise history during the 2008 season.
Related:
Popular Stories