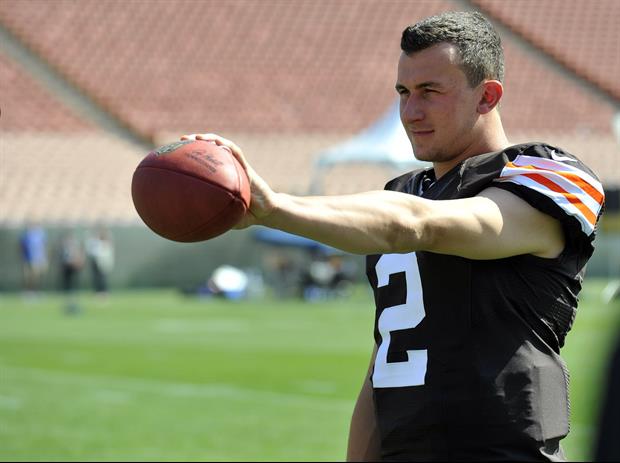 Gary A. Vasquez-USA TODAY Sports
In the December issue of "Golf Digest," Browns QB Johnny Manziel claims he got snubbed by Tiger Woods when he asked him for an autograph when he was 10 years old. Per "Gold Digest"...
quote:




---

"Yeah, that happened," Manziel said laughing, as quoted in Golf Digest. "My dad played in a member-guest at Isleworth every year with a friend, and we'd take our family vacation to Orlando. One day I ended up playing with a bunch of kids at the house of Thurman Thomas [Pro Football Hall of Famer], of all people. I think he was friends with some of our family friends. Somehow we heard that Tiger was out playing on a nearby course [The Golden Bear Club at Keene's Pointe], so another guy and I ran out there looking for him.

Manziel states that Woods was all by himself playing a practice round. When Manziel approached him on the 16th hole, he claims that Tiger told him to catch him after the round.

"I was sitting about 100 yards from the 18th green, and he drove by in a cart and was pulling his hat really, really low," Manziel recalls. "I remember him saying, 'No autographs today.'"

---
I wonder how annoying a 10 year-old Johnny Football was.
Related:
Popular Stories