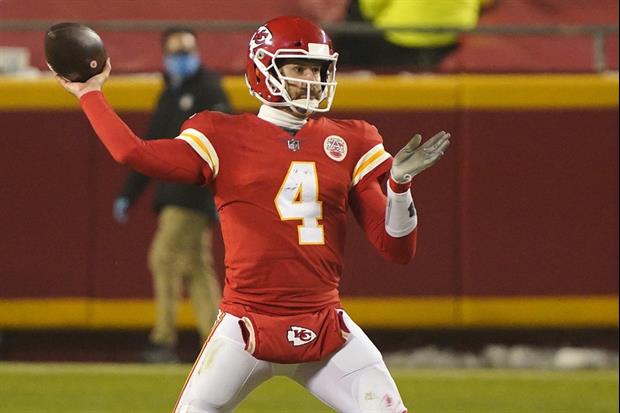 © Jay Biggerstaff-USA TODAY Sports
Chad Henne stepped in for an injured Patrick Mahomes and made the play of the day in the Kansas City Chiefs' Divisional Round win over the Cleveland Browns on Sunday. After the game, the hashtag "#HenneThingIsPossible" went viral with the help of Mahomes...
Henne had no clue about it because his only social media account is "LinkedIn"...
He wasn't kidding...
(The Spun)
Related:
Popular Stories