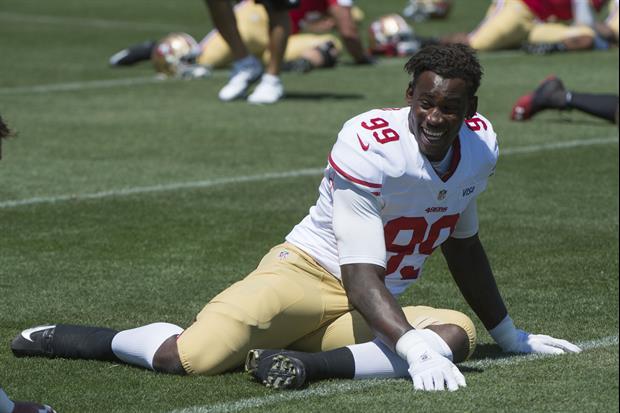 Kyle Terada-USA TODAY Sports
Multiple sources are reporting that San Francisco 49ers defensive end Aldon Smith was arrested by Santa Clara police on Thursday night.
Details of what happened have not been released yet.
Smith's time in San Francisco could be coming to an end as a result of this arrest.
Related:
Popular Stories