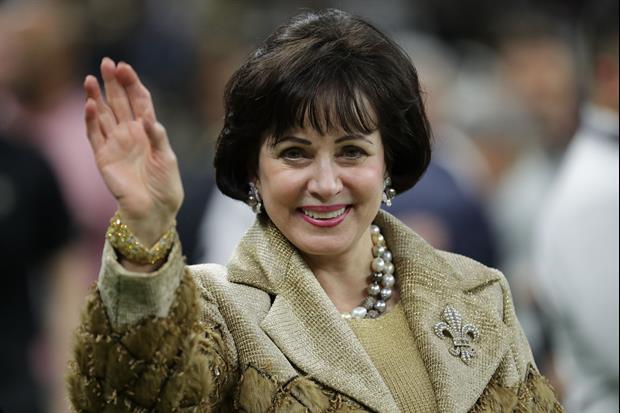 © Derick E. Hingle-USA TODAY Sports
New Orleans Saints and Pelicans owner Gayle Benson has donated $1 million to storm victims of Hurricane Ida...
quote:




---

"As South Louisiana and the Gulf Coast begin to assess the significant damage inflicted by Hurricane Ida, please know our prayers are with all of those who have suffered from the impacts of this historical storm," Benson and the Saints said.

"We have great faith in the resilience and strength of our community and look forward to doing everything in our power to help lead in the recovery."

Benson and the Saints say the $1 million will go to their Gulf Coast Renewal Fund ... and they urged others to join in with donations as well.

---
The Atlanta Falcons have also stepped up and donated...
quote:




---

The Atlanta Falcons are also stepping up to help the relief efforts ... with the Arthur Blank Family Foundation pledging $1 million -- with $500,000 each going to the American Red Cross and the Greater New Orleans Foundation.

"At times like these, I hope we can set aside the things that divide us in a spirit of unity to help others suffering through a crisis simply because it's the right thing to do," Blank said in a statement.

---
Related:
Popular Stories