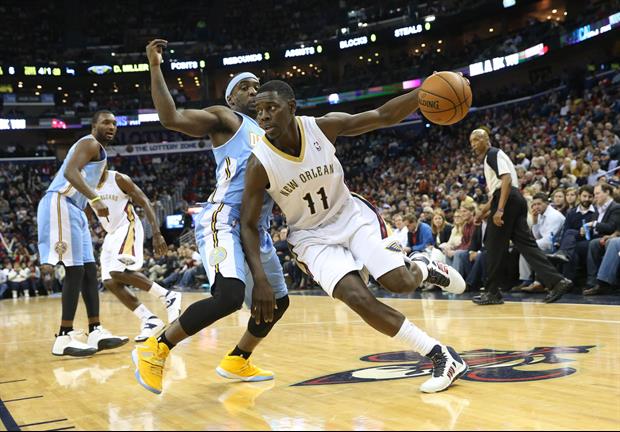 Crystal LoGiudice-USA TODAY Sports
The New Orleans Pelicans say that starting PG Jrue Holiday is sidelined indefinitely with a right ankle injury. The team is saying that the injury is a stress fracture in his tibia.

It is not clear when or how the injury occurred, but Holiday did play 29 minutes in Wednesday night's 102-96 loss at home to Washington.

Holiday is averaging 14.3 points, 7.9 assists and 4.2 rebounds this season. The Pelicans are 15-19, and 4th in Southwest Division.
Popular Stories