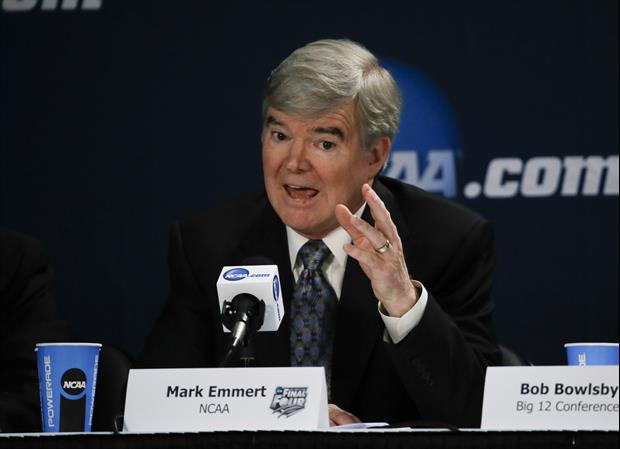 Kevin Jairaj-USA TODAY Sports
There has been much chatter this week about the NCAA voting to eliminate all previous restrictions on food for its member schools, and on Friday NCAA president Mark Emmert had this to say on
ESPN Radio's "Mike and Mike"
:
quote:




---

"The biggest problem was, the NCAA has historically had all kinds of, I don't know how to describe it but dumb, rules about food," Emmert said Friday on ESPN Radio's "Mike and Mike" show. "The infamous one is you can provide between meals a snack but you can't provide a meal. Well, then you got to define what's the difference between a snack and a meal? So it was literally the case that a bagel was defined as a snack -- unless you put cream cheese on it. Now it becomes a meal. That's absurd."

"We wind up having to enforce the stupid rule, which means you have to have someone watching if someone is putting a cream cheese on a bagel," Emmert said.

---
Here is the
Radio Podcast
from today.
Popular Stories