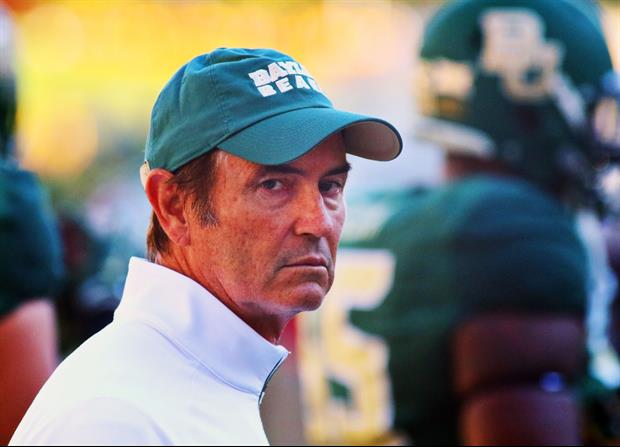 Ray Carlin-USA TODAY Sports
Multiple sources are reporting that Baylor tight end Tre'Von Armstead has been dismissed from the team because of a team rules violation.
Baylor confirmed the news late Friday with a press release:
Armstead missed Baylor's game against Lamar last week. Head coach Art Briles told the media earlier this week that he was hopeful to have him back this weekend's game against rice.
Did he really?
Related:
Popular Stories