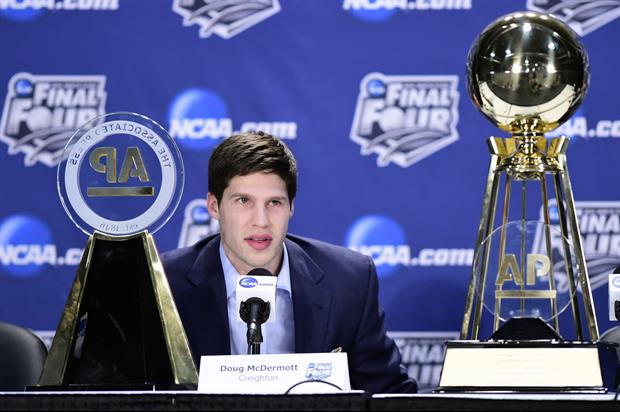 Bob Donnan-USA TODAY Sports
Creighton senior Doug McDermott was awarded the John R. Wooden Award for the men's player of the year on Friday.
Per ESPN,
quote:




---

The award was announced Friday on ESPN's "SportsCenter." McDermott accepted the award from a site near Saturday's Final Four, which be held at Cowboys Stadium in Dallas.

The senior led his father Greg McDermott's Creighton program to the NCAA tournament for the third consecutive season and also became a college basketball legend when he topped 3,000 career points earlier this year.

---
McDermott led the nation in scoring with a 26.7 points per game while shooting 52.6 percent from the field, including 44.9 percent from 3-point range. He was also named Player of the Year by the Associated Press on Thursday.
Popular Stories