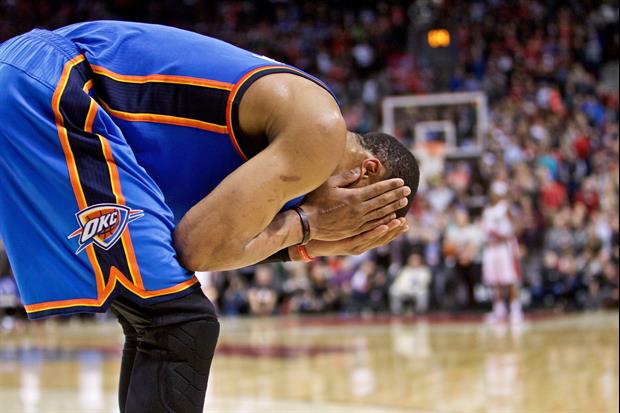 Craig Mitchelldyer-USA TODAY Sports
UPDATE:
Oklahoma City Thunder's Russell Westbrook has been making a late season push for MVP. Let's hope this doesn't stop his momentum. On Friday night, the All-Star point guard took a knee to the face from Portland's Andre Roberson as he was getting up off the ground that left quite a dent...again, in his face...
Hopefully it's not serious.
Related:
Popular Stories