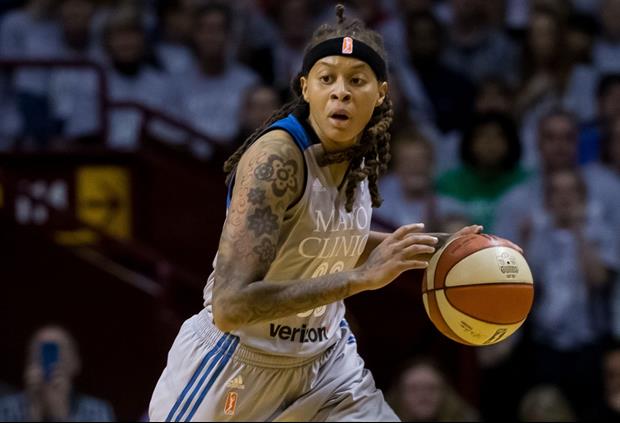 Brad Rempel-USA TODAY Sports
Former LSU women's basketball star Seimone Augustus announced her retirement from the WNBA this week after a highly acclaimed 15-year pro career.
Augustus, a native of Baton Rouge, LA, played for the Lady Tigers from 2002–2006 and was No. 1 overall pick in the 2006 WNBA Draft by the Minnesota Lynx where she won four WNBA Titles.
The 8x WNBA All-Star will now join the LA Sparks staff as an assistant coach.
Here is
a list
of her career highlights and awards:
4× WNBA champion (2011, 2013, 2015, 2017)
WNBA Finals MVP (2011)
8× WNBA All-Star (2006, 2007, 2011, 2013–2015, 2017, 2018)
All-WNBA First Team (2012)
5× All-WNBA Second Team (2006, 2007, 2011, 2013, 2014)
WNBA Top 20@20 (2016)
WNBA All-Rookie Team (2006)
WNBA Rookie of the Year (2006)
2× EuroCup winner (2008, 2009)
EuroCup MVP (2009)
Turkish Cup winner (2009)
2× Wade Trophy (2005, 2006)
2× Naismith Player of the Year (2005, 2006)
2× Wooden Award (2005, 2006)
2x Honda Sports Award for basketball (2005, 2006)
2× SEC Player of the Year (2005, 2006)
No. 33 retired by LSU Lady Tigers
Popular Stories