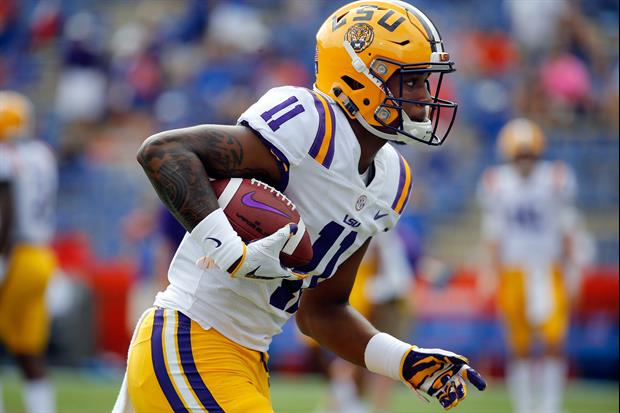 Kim Klement-USA TODAY Sports
Head coach Ed Orgeron announced Thursday after practice that wide receiver Dee Anderson has been suspended of the season. Orgeron did not elaborate on the suspension.
Orgeron previously said in fall camp that Anderson was suspended from the team until he meets conditioning requirements.
The 6'6" junior from DeSoto, TX has had several off-the-field issues during his football career so it is likely this could be the end of his time at LSU.
Anderson was spotted in the upper deck of the LSU-Texas game last weekend.
Related:
Popular Stories